#Liberator12k
Arms - BARBB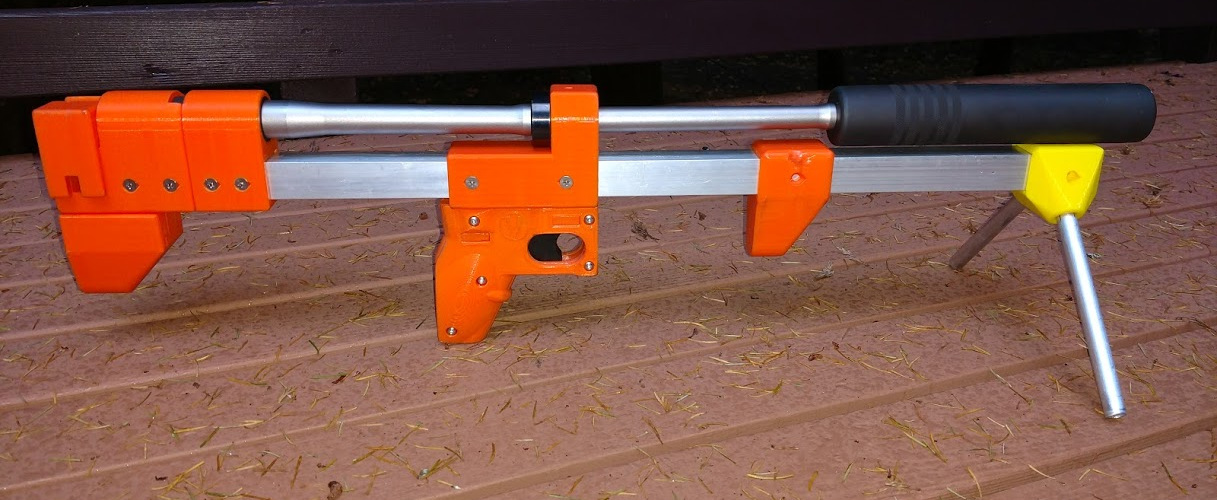 Ultralight Pack Rifle
Bolt-Action AR Barrel Bullpup (BARBB)
The idea for BARBB came to me after a hunting trip hauling around my Springfield Armory M1A NM rifle. I wanted an ultralight rifle that could fire one shot and take down a deer.

Factory Parts Required
One of the first goals of the #Liberator12k project is to avoid factory parts - this is one of those "exhibition" guns where I broke that rule. BARBB was to prove a principle to myself: That all you need for a "gun" is an AR15 barrel with extension, and a bolt assembly. Once those parts locked up, a tap on the firing pin with *anything* and you'd safely fire the round. It turns out you can cover the gas port with a plain old clamping shaft collar.